What are your plans for the Friday after Thanksgiving? If the shopping mall Black Friday hustle and bustle isn't your thing, join us in celebrating Blue Friday.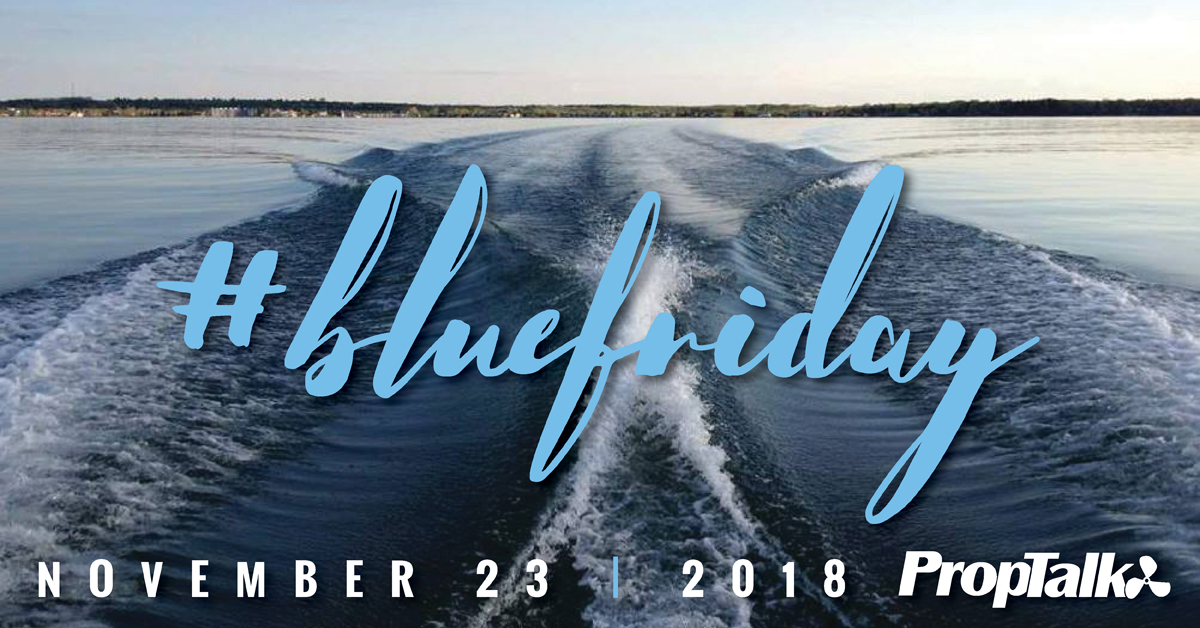 Let's get outside to enjoy the fall foliage. Let's go fishing, paddling, or walking along a pretty shoreline. PropTalk is now in our fourth year promoting Blue Friday, and the idea is really catching on. It's simple: on the Friday after Thanksgiving (November 23 this year), go down to the water. While you're there, maybe think about what you're thankful for. You don't have to get in the water, or even on the water. We've found that a simple walk with a water view is a really nice way to spend time with family and out of town friends who are visiting for the holiday. Some of our readers like to bring along a garbage bag and clean up the beach with their kids.
The point is, let's get outside and do what we love instead of collecting more stuff. How will you find a way to celebrate the Bay and its tributaries? Between now and Thanksgiving, reach out to your fishing buddies, family members, co-workers, neighbors, slip mates, and cruising friends. Ask if any of them want to meet up on November 23 to burn off that big turkey dinner and enjoy some fresh air with you. If your group decides to go out on the water, please use good cold weather boating sense. File a float plan, wear PFDs, and use wet or drys suit if needed. 
One way to encourage others to join the Blue Friday movement is to share your photos that day. Post them to social media with #bluefriday, or email them to [email protected]. Let's kick off the holiday season by enjoying the water!