Black History Month runs February 1 through March 1. We've rounded up a couple of ways to learn about Black history in the Chesapeake region.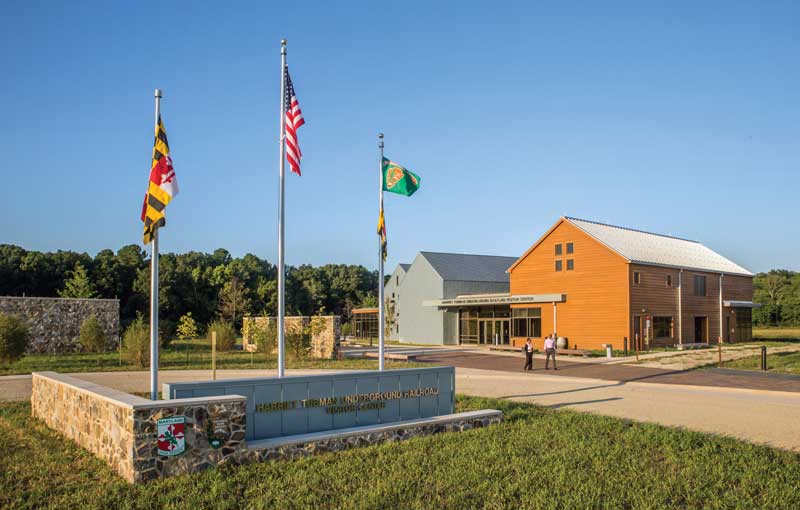 African American Lighthouse Keepers
The Chesapeake Chapter of the United States Lighthouse Society has compiled keeper bios for African American lighthouse keepers around the Chesapeake. According to their website: "Little information has been written about African American lighthouse keepers in the U.S. Lighthouse Service. Compared to the number of white keepers, African Americans did not have the same opportunities available, particularly in the nineteenth and early twentieth centuries. After the Civil War and during reconstruction, African Americans were finally being offered positions as official keepers and assistant keepers at stations in the south. Through these biographies, we highlight those men and women in the Chesapeake Bay area, because in addition to being lighthouse keepers, many were also significant in African American history and in their communities." Jennifer Jones, Chapter Historian, USLS
Banneker-Douglass Museum
Named for native Marylanders, Benjamin Banneker and Frederick Douglass, the Banneker-Douglass Museum is the official Maryland museum of African-American heritage. The museum, located in Annapolis, documents, interprets, and promotes African American history and culture. The exhibit Deep Roots, Rising Waters: A Celebration of African Americans in Maryland provides an overview of African American history from 1633 through today. 
Black History Now 2023 in Portsmouth, VA
The three-month celebration known as Black History Now 2023 includes exhibitions, theatrical and musical performances, family activities, and a lecture series called Pathways of Resistance and Freedom. Among the exhibits is one at the Portsmouth Naval Shipyard Museum that looks at the career of Carl Brashear, the first African American to graduate from the U.S. Navy's Diving and Salvage School. Another exhibit is at the Portsmouth Art and Cultural Center and highlights the maritime side of the Underground Railroad, including the impact of African American waterfront labor. 
Blacks of the Chesapeake
In 2018, The Blacks of the Chesapeake (BOC) launched its Campaign to Preserve a Local Legacy in celebration of the 20th anniversary of the Library of Congress's designation of the BOC as a Local Legacy Project. Projects, activities, and public events are projected through 2030. Blacks of the Chesapeake was founded by Vincent O. Leggett in 1984 to document and preserve Black history and culture on the Chesapeake Bay. BOC documents the close relationship Blacks have had with the Bay and its surrounding land. In addition to crabbing, fishing and oystering, Blacks have worked on the water to transport crops to market and on Chesapeake steamships. Some have worked in or owned packing houses in which seafood, fruits, and vegetables were canned. Others were farmers, sailmakers, or boat builders. 
Harriet Tubman Underground Railroad Scenic Byway
On Maryland's Eastern Shore, drive the scenic 125-mile Harriet Tubman Underground Railroad Scenic Byway to explore a secret network of trails, waterways, and safe houses used by enslaved people fleeing northward to freedom. The path will take you from Cambridge to Goldsboro on country roads. Driving time is three to four hours. The trail continues another 98 miles in Delaware.