The Potomac Riverkeeper Network has three riverkeepers whose areas of responsibility are divided between the Upper and Lower Potomac River as well as the Shenandoah River. In his role as Lower Potomac Riverkeeper Dean Naujoks advocates for the river's span from Harper's Ferry, WV, to the mouth of the river where it flows into the Chesapeake Bay. In 2019 the Waterkeepers Chesapeake awarded Naujoks its Waterkeeper Outstanding Win (WOW) Award for his accomplishments in making safe disposal of coal ash a requirement in Virginia. We reached out to the Lower Potomac Riverkeeper to learn more about his work and life. Here's what he had to say: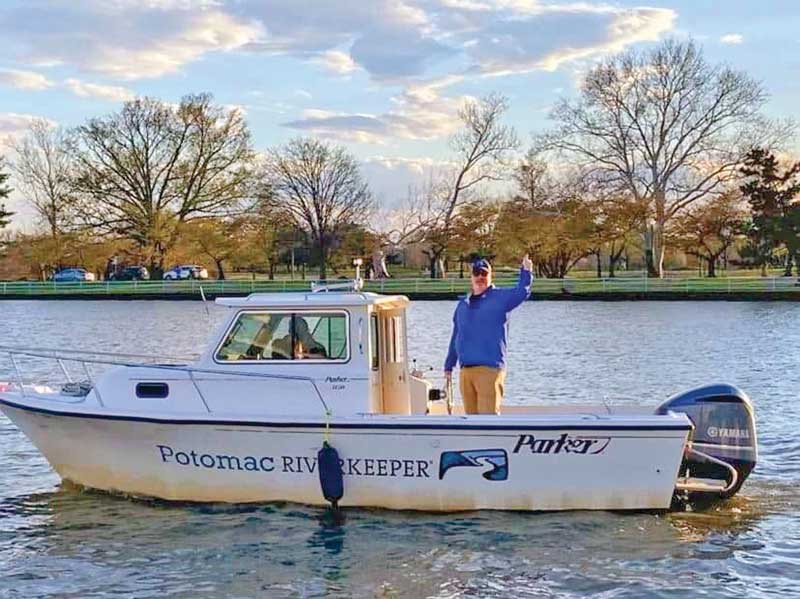 Did you grow up on the water? 
Yes, the Upper Delaware National Scenic River. 
Who introduced you to the wonders of the outdoors?
My dad—boating, fishing, hunting, and woodcutting to heat the house!
How did you become interested in advocating for our waterways?
My educational background is environmental advocacy. I graduated from North Carolina State University with a self-created degree in environmental policy and sustainable development. In North Carolina, I was hired as the first Upper Neuse Riverkeeper and went head-to-head with major polluters… and won. Next, I became the first riverkeeper on the Yadkin River where I also served as executive director. In 2015 I became the Potomac Riverkeeper to continue to do the same work for the Potomac, the nation's river.
What's the most rewarding part of your job?
The most rewarding part of my job is bringing polluters to account and helping people who rely on clean water—that is all of us. People would be surprised by how much time I spend dealing with lawyers to protect our rivers. A major success in the fight against pollution was getting Dominion Energy to clean up decades of coal ash pollution.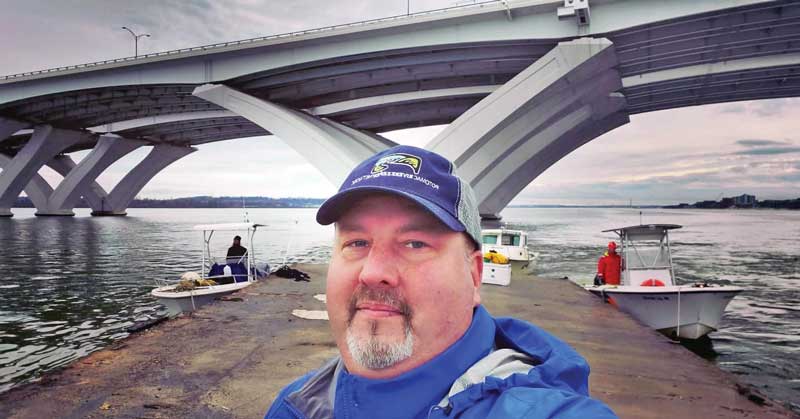 What do you wish more boaters knew about protecting our waterways?
I wish more boaters contacted our pollution hotline, took pictures to document, and gave us a location when they see pollution. My colleagues and I at Potomac Riverkeeper Network are responsible for more than 14,000 square miles, and we cannot, without the help of volunteers, monitor all the waterways as thoroughly as needed. Our pollution report hotline is (336) 809-6041, and citizens may report pollution through waterreporter.org or download the Water Reporter app.
Priorities for the near future?
Working to resolve toxic coal ash issues in Virginia and Maryland. Their continued presence still impacts water quality and public health.
Addressing microplastic pollution and trash in the Potomac River.
Focusing more on emerging issues such as PFAS/PFOA (chemicals that do not break down or break down very slowly)—more fish testing, wastewater testing, and other pathways of exposure such as biosolids application on farm fields.
Do you have any land-based hobbies or interests?
I am a big fan of the NFL Carolina Panthers!
What do you do for fun on the water? 
I enjoy whitewater running and fishing. I have two standup paddleboards, four kayaks, two canoes, and a whitewater raft.
---
For more profiles, visit our Bay People page.