Josh White is a yacht specialist and co-founder of Chesapeake Yacht Center. We recently caught up with Josh to chat about his boating career.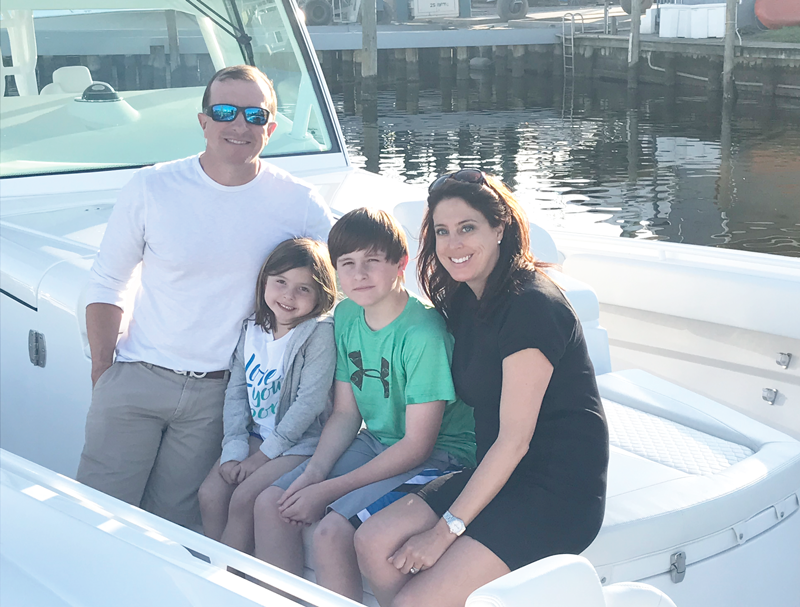 You have an impressive boating pedigree. Tell us about your family boating experiences.
I grew up sailing, fishing, and cruising the Bay with my family. My great-grandfather Bronza Parks was a well-known boat builder on the Eastern Shore. He built many types of recreational fishing and pleasure boats, and a ton of powered workboats, but he is most famous for building many of the last remaining skipjacks on the Chesapeake Bay. I spent a lot of summers sailing on the skipjacks that my great-grandfather and grandfather built. On the powerboat side, as a kid and teen, I enjoyed exploring the rivers and Bay aboard my dad's center console.
What was your first boat, and what type of boating do you do now?
I bought my first boat, a 24-foot Regal, as a young adult and used it to explore the Potomac River and the greater Chesapeake. In my experience, there's nothing better than the freedom that owning a boat brings. You can do what you want and go wherever the water allows.
Now I live and work in Baltimore and love cruising the Bay with my wife and two children, who are seven and 14 years old. I don't think there's any better place to raise a family than here on the Chesapeake Bay. During the summer, we're out boating almost every weekend, and we especially enjoy cruising to St. Michaels, the Cambridge Hyatt, and Annapolis. We'll bring along inflatable SUPs to paddle around, and we really like to jump in the water and swim behind the boat. 
When we're out with the boat, it seems like people always want to stop us and talk to us about the boating lifestyle, which is great—we love it, and I'm always happy to share with people how taking the family out on a boat really affords parents the opportunity to relax, escape work, and create memories with their children and grandchildren.
Tell us a little about opening Chesapeake Yacht Center.
Over the years I had purchased several new boats, and I had experienced disappointments with the products and services. My current business partner, Ryan Dobb, also experienced similarly unsatisfactory transactions. We wanted to start a business through which we could provide the kind of products and services that we would have liked to have received. We cater to all boat buyers, first time boaters, and those with a ton of experience, and help them every step of the way. We hang our hat on our branded white-glove, concierge sales and service. The goal is for our clients to enjoy easily their new boats. We offer an unparalleled delivery service with up to 40 hours of professional captain's training and offer our new owners the use of two slips at the Cambridge Hyatt, plus free weekly boat washes. Basically, we treat our customers like family.
Any passions off the water?
My wife Laura and I are passionate about dog rescue. We actively support Baltimore Animal Rescue and Care Shelter and we have three rescue dogs of our own: Skipjack, Matey, and Scooter, who sometimes go boating with us.