Jane Wilson McWilliams has been boating on the Chesapeake since she was a child, but she's best known here as a historian, not a mariner.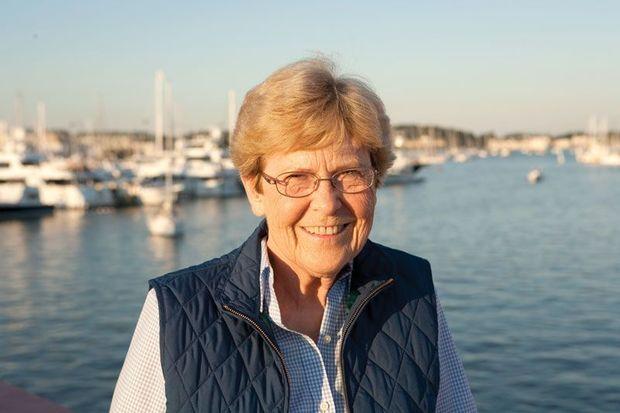 Her signature work, a 478-page volume called "Annapolis: City on the Severn," has become the premier historical account of this 368-year-old seaport, from its first colonial settlements in 1649 to its current place as a center for recreational boating. McWilliams credits her time on the water for imbuing her work with a perspective that most historians don't possess.
"It starts at the very beginning of the book," McWilliams says, with a first chapter that seeks to introduce the reader to the city by "coming to it as you would on the water." The maritime perspective continues all the way through. "If you're thinking about the American Revolution—say, in 1777, when 300 British warships came up the Bay—you can get a much better sense of what it meant if you've actually sailed those waters," McWilliams adds. "It was terribly frightening (to locals). Everybody was sure they were going to be attacked."
A native Annapolitan, McWilliams spent her childhood in Bay Ridge, then a semi-rural summer community long free of threats from British sloops and ships-of-the-line. Skipper of her own small catboat, at age 12, she also crewed on her father's cabin cruiser and took classes on navigation and seamanship from a local U.S. Power Squadrons unit.
"Because the Bay wasn't as crowded, we were much freer to take boats out whenever and wherever we liked," McWilliams recalls. "Everything was very informal then. I don't know that my parents understood the dangers of permitting small children to go out on the water by themselves. But we all thought that it was great."
Boating became a more occasional pastime after McWilliams graduated from Washington College in Chestertown and went out into the business world. An English major with a minor in history, she worked as a high school teacher for a few years, and later took a job at Historic Annapolis, Inc., indexing the Maryland Gazette, the colonial-era newspaper begun in the 1720s. "That was the beginning," McWilliams recalls.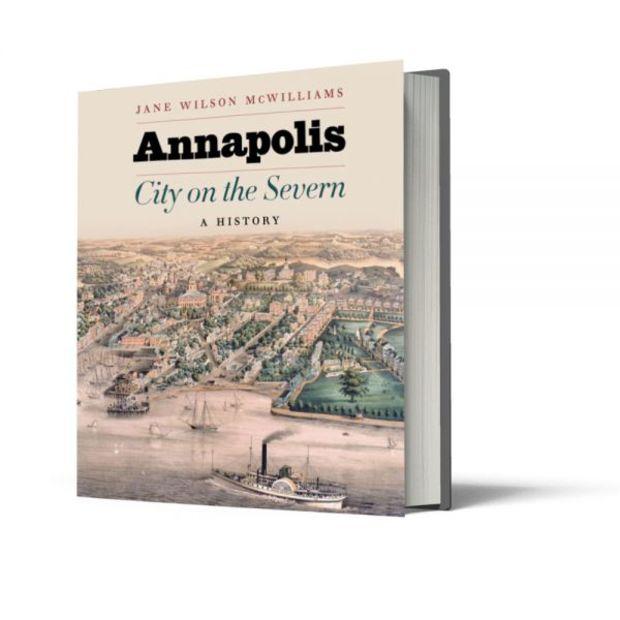 After that, she took on a project chronicling the area's land and people who lived on it in 1783 and 1784, served on the research staff of the Maryland State Archives, and joined with her childhood sailing friend, Carol Patterson, in writing "Bay Ridge on the Chesapeake," a book about that section of Annapolis. In the late 1990s, McWilliams began what led to "Annapolis: City on the Severn."
The Annapolis History Consortium had suggested a new history was needed. The last one had been written in 1887. Financing came from the Maryland Historical Trust and the city of Annapolis, with cooperation from the Four Rivers Heritage Area and the Annapolis Maritime Museum. The rest, as they say, is history. Since its publication in May 2011, the Annapolis volume has won four awards for excellence and has received plaudits from local and regional reviewers. The Baltimore Sun praised its "surprisingly reader-friendly style, given its vast detail and scholarly approach."
McWilliams isn't planning to write another history book, but she's still active as a freelance editor and researcher. She also takes on historical research for private clients, much of it involving land or family history.
"I still sail some, but not as much as I would like to," she says. "I don't seem to have a lot of free time." Her two children are both adults (one is an engineer and the other is a biologist), and McWilliams now shares ownership of a 25-foot sloop with her son. "History is best done if it's done collaboratively," McWilliams says—an observation she agrees can apply to boating as well.
About the Author: Art Pine is a Coast Guard-licensed captain and a long-time powerboater and sailor on the Chesapeake Bay.