Imagine paddling on a water trail in Baltimore Harbor. You start at a well-marked public access point, rent a kayak, and follow a designated route with a pre-determined rest stop. Along the way you see lots of shoreline that you'd never noticed before, and you learn something new about Baltimore, its history, and the environment.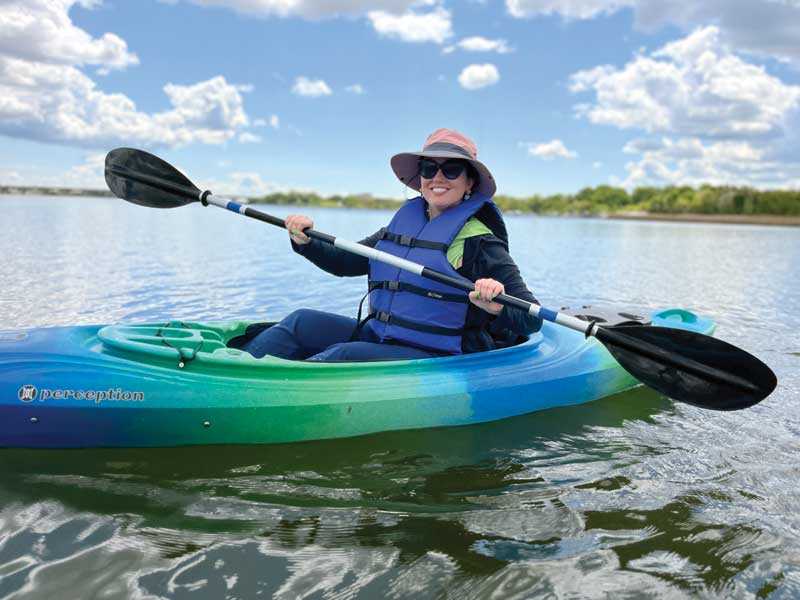 In August, Maryland state and local officials, with representatives of the Waterfront Partnership of Baltimore, unveiled a master plan for a network of such trails. Called the Baltimore Blueway, the water trails and public access points are designed for urban paddlers to connect to cultural, historical, and natural sites throughout the Baltimore waterfront. 
If you've never heard the term "blueway," it is simply a designated route designed for small, non-motorized watercraft, such as kayaks, canoes, row boats, and standup paddleboards; it is a water trail. The proposed trails for the Baltimore Blueway would span a three-mile radius, have well-defined access points, and suggested rest stops. 
Developed by the Waterfront Partnership's Healthy Harbor Initiative alongside governmental, academic, and community partners throughout the harbor, the plan's unveiling in August came at the end of a yearlong planning phase that included reviews and comments by recreational users of Baltimore Harbor. 
"One goal of the Blueway is to build the necessary infrastructure to entice equipment rental companies to set up shop in Baltimore," says Adam Lindquist, vice president of programs and environmental initiatives at the Waterfront Partnership of Baltimore. "You can already rent kayaks at one location at Baltimore Peninsula. We will be adding new public kayak launches in the Inner Harbor and Fells Point next spring and are already meeting with potential rental companies. Providing storage racks for paddlers to use while visiting attractions is another goal of the Blueway and something we will be looking into providing as new access points come online," he says. 
The interconnected access points and rest stops, some already existing and some proposed, are located throughout the Inner Harbor and Middle Branch. Eight named trails have been suggested and designed for paddlers of various skill levels. At the Inner Harbor promenade near Rash Field, a launch area is scheduled to open next spring. The Waterfront Partnership of Baltimore, in collaboration with government, business, and community partners, is an organization that creates a clean, green, safe, sustainable, and thriving urban waterfront for all to enjoy. The partners view the waterfront as the meeting place where all of the diverse neighborhoods throughout our city visit to connect, shop, dine, and learn about the ecosystem that vitalizes the region–our water. The partnership's Healthy Harbor Initiative works to restore and protect the city's harbor and educate the public about what is beneath the surface and how to fight for the urban ecosystem.