Finding the proper boat for one's boating needs is paramount in determining whether boating will be a blissful and blithe experience, or an unwelcome burden. Over the course of my boating life, I have owned seven vessels, ranging from an eight-foot imitation Boston Whaler to a 38-foot Ericson cruising sailboat and have had my share of trials as well as triumphs, which I aim to impart to the reader below. Here are my five used boat buying tips.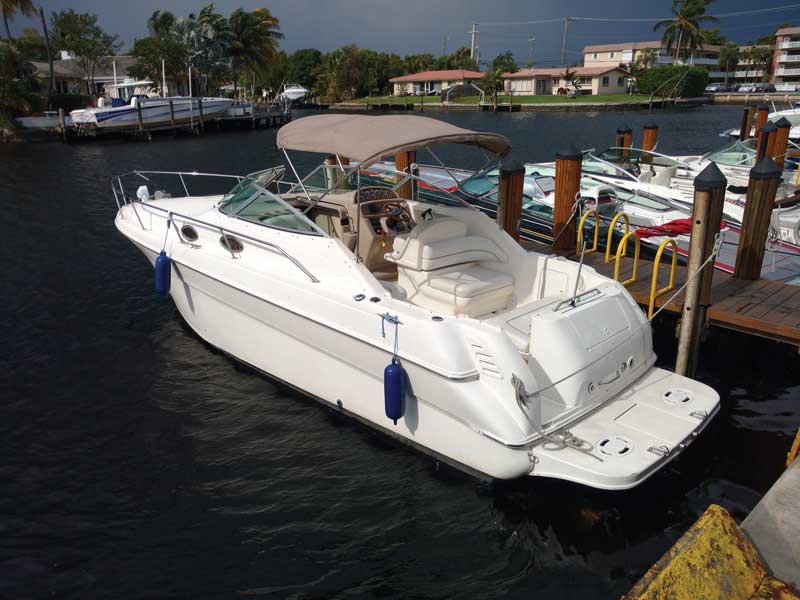 Tip 1: Patience is a virtue in life, as well as in boat buying.
If there is any overarching principle by which potential boat buyers should proceed, it is to be patient during the search process as caution and deliberation are cardinal virtues in boat buying. What I implore the reader to refrain from is deciding they want a boat, proceeding to peruse the local classifieds, and going to buy one of the first boats they lay eyes on—that is how disasters happen! Of the eight vessels I have owned, two have been rotten and both were purchased via the local South Florida Craigslist classifieds. 
Learn from my example: an admonishment about used boats and dishonest sellers.
On the first rotten boat, I was young and inexperienced as I had never owned a boat before sans an eight-foot imitation Boston Whaler. And so, I went on Craigslist and found a disaster of a 1996 Regal 202 SE 20-foot bowrider.
The second rotten boat, a 1998 Sea Ray Sundancer 270 that I affectionately refer to as "the boat from hell," was altogether in a different class than the Regal bowrider. At that point in our lives, my wife and I were growing in our careers and desired a boat with a larger cabin as we were commuting from mainland Florida to the Florida Keys nearly every weekend to stay on our boat at the time, a 1999 Chaparral 2335 SS 24-foot cuddy cabin which was growing smaller by the night. Thus, we sold Cheaper Than Kids to acquire a larger and (what we thought at the time would be) better-suited vessel.
Though I was fairly cautious and we did look at a number of other boats including a very nice Regal 2850 LSC cuddy cabin, a dilapidated Chaparral 270 Signature cruiser, a Chaparral 240 Signature with a soft cockpit floor, and a few others that evade my memory, we came across an advertisement for a 1998 Sea Ray Sundancer 270 that was within our price range at $19,000 and looked to have a large cabin. It also featured air conditioning and had ample cockpit seating: both of which were complaints levied against Cheaper Than Kids.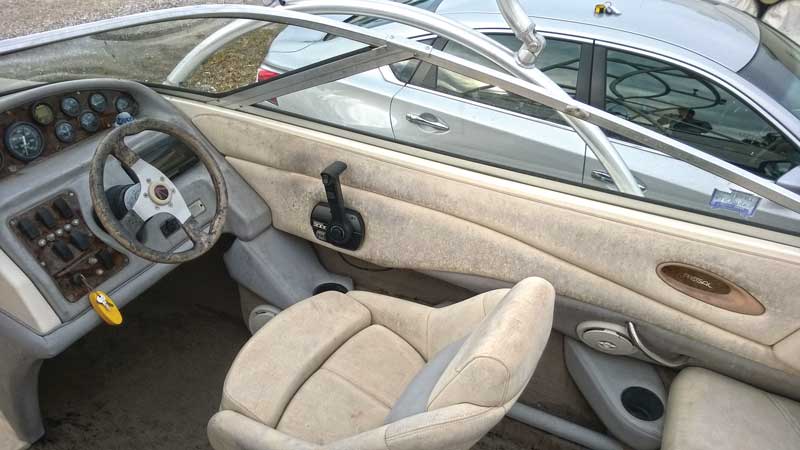 We went to inspect the Sea Ray one evening and arrived after dark—never inspect a boat at night! Under the dim moonlight, the boat looked to be flawless: the engines were clean and ran smoothly at idle, the cabin had no rank odors, and all of its furnishings were plush and pristine. The cockpit cushions were intact, and the bilge was spotless. Sitting in the cockpit with the owners who had recently purchased her yet were upgrading to a larger boat—which should have been a major red flag—we negotiated a purchase price of $17,000 pending sea trial and inspection in a few days' time. 
When the weekend came, we inspected and sea-trialed the boat. Due to my excitement of owning an express cruiser, I failed to detect the rotten transom, stringers, and aft bulkhead. While tapping on the stringers I did notice that they were all hollow, but I figured that since they were homogeneous in sound that Sea Ray simply built them out of foam or in a mold. Come to find out, a stringer—no matter the material—should always be rock solid and never hollow.
While our mistakes in these two cases were many, they all involved a lack of prudence by being careless, rash, and overly emotional and impulsive in our purchase. When shopping for boats, buyers must use their head and heart in unison, but cannot allow impulse to subvert logic. As a luxury item, boats are inherently an impulsive purchase to a certain degree, yet logic must still govern impulse. The best course of action in life as well as boat shopping is to determine one's needs and wants and then go about finding the right vessel for purchase. Once located, the boat must be carefully and rigorously inspected by a competent professional if the buyer is not capable of doing just that themself.
Tip 2: Buy a boat that is within one's means.
Even more painful than buying a lemon is owning a boat that one cannot afford to repair and operate. As every used boat requires heaps of maintenance that increases exponentially with every two-foot increase in length, boat buyers must realize that the vessel purchase is in essence a deposit on the boating lifestyle that will only be paid in full over the course of many years of ownership. Thus, boat buyers must budget accordingly and understand that if they are to purchase a vessel for $15,000—the sum of a boat I am in the process of purchasing—the actual cost of ownership for just the first year will actually end up being about $20,000 (or slightly more) once storage, insurance, and routine maintenance and upgrades are paid for and completed. I recommend doing all maintenance and upgrades up front so as to do repairs on one's own terms, rather than the boat's. After the first year of ownership, I estimate that on a typical 20- to 25-foot used powerboat, buyers will spend at least $5000 in fuel, storage, insurance, and maintenance/upgrades.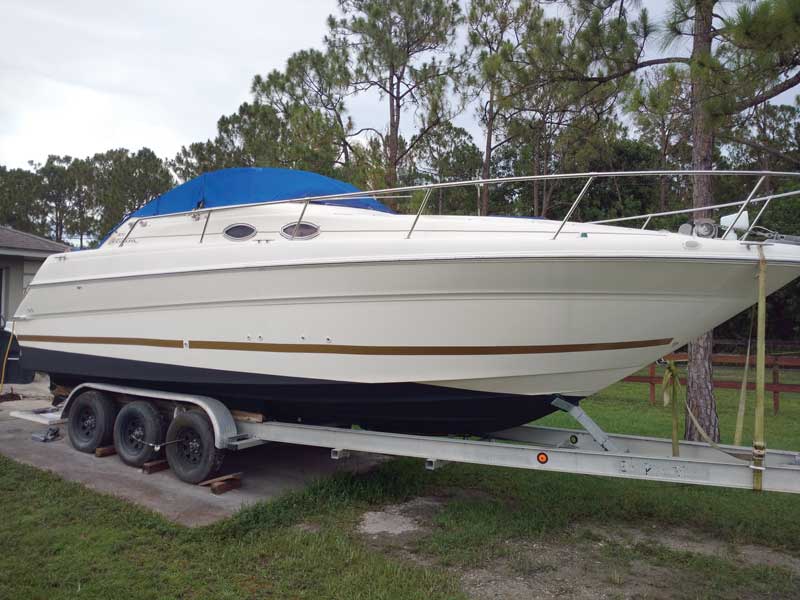 Note: The numbers estimated above are based off personal experience with my former 24-foot cuddy cabin. The relationship between size, age, and initial cost of vessel as it pertains to expected post-purchase maintenance, insurance, and operating costs is not a linear or concrete one and will vary greatly. If a buyer plans to pay others to do their maintenance, repairs, and upgrades for them, I highly advise against purchasing an older boat, as the buyer will easily incur expenses that will exceed the value of the vessel, making it a foolhardy venture. The numbers that I have estimated above, rely on the fact that I employ my own labor and therefore only incur the cost of parts and materials. If I hired out labor, my post-purchase budget would balloon from $5000 to well over $10,000, as the going rate for marine labor these days is in the ballpark of $125/hour. And so, while boat shopping, one must always be conscious of either purchasing a boat that is either too expensive to maintain or a potential money pit in terms of necessary repairs once acquired. 
Tip 3: Formulate a plan.
If one is to purchase an asset rather than a liability, it is necessary for boat shoppers to determine what vessel(s) piques their fancy and suits their boating needs, with the understanding that patience is vital to finding the "right" boat that falls within one's pecuniary means. If a boat shopper cannot articulate why a potential suitor is the right boat for their boating area, usage, and preferences, he or she is in no position to purchase a vessel. The criteria by which a vessel should be evaluated include (in descending order of importance), 1) area of operation, 2) type of primary usage, 3) value for money, and 4) aesthetic appeal.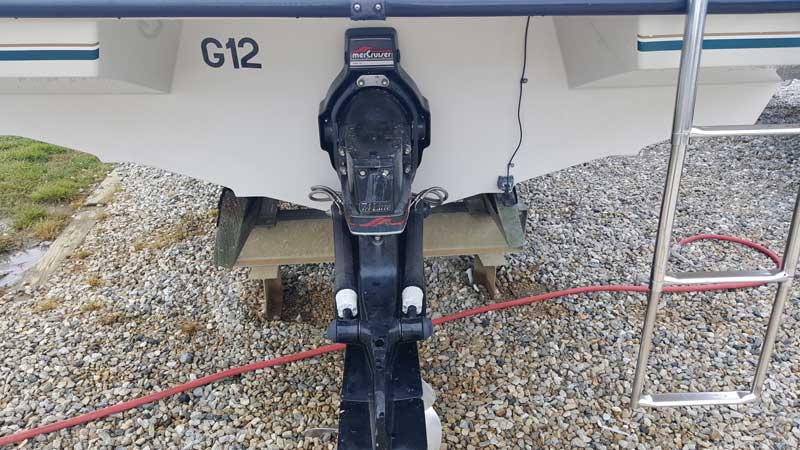 Where will the boat be used?
Of utmost significance is the type of waters a vessel will be used on. A boat suitable for inland lakes is dangerous for ocean use on all but the calmest of days. In salt water, an outboard is generally preferred over an inboard as it may be lifted out of the water while moored, allowing the water to drain out of the engine block, in addition to inhibiting marine growth. 
How will the boat be used?
Boat shoppers should determine what it is they wish to do with the boat in their intended waters of usage. If it is offshore fishing, then center consoles, walkarounds, and perhaps certain express cruisers could be selected. If inshore fishing, then center consoles, bay boats, flats boats, pontoon boats, and maybe even a "fish and ski" bowrider could be chosen. If one wishes to overnight, a cuddy cabin or walkaround may be desirable. If one wishes to take extended cruises, an express cruiser, downeast cruiser, trawler, or motor yacht may be in the running. If one wishes to take as many passengers as possible onto the local lake, a pontoon or deck boat would be an accommodating choice—though if one has a penchant for speed, a bowrider sport boat may be even better. 
Some concessions will have to be made.     
The reality of the used boat market is that there are no perfect boats and accordingly what the successful boat shopper is attempting to do is purchase the best vessel for their intended usage for the least amount of money. Of course, this task is not easy to accomplish which is why clear direction and patience are of paramount importance.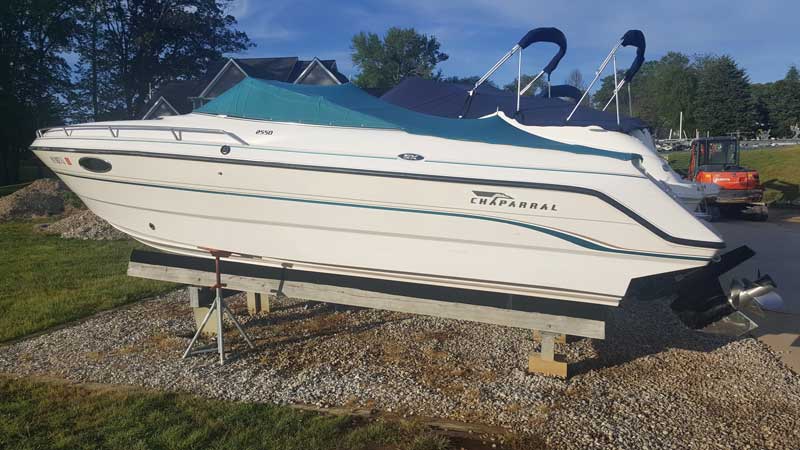 A boat is an article of affection.
And yet, the aforementioned three criterion are all for not if a boater does not love his or her vessel. As all boats are sure to prove frustrating from time to time, it is easier to forgive one that captivates the senses and is aesthetically pleasing to its owner. 
Tip 4: Be willing to be temporarily inconvenienced
With a plan in place, I must stress to the reader the importance of being willing to travel to look at and purchase a vessel. In the used boat market, there are a dozen lemons for every gem and so boat buyers must conduct a regional or national search if they are to find a suitable and reasonably priced vessel. Certain areas like Florida have a glut of boats but because of the salt water, intense UV exposure, heat, humidity, and year-round usage, boats age must faster than their northern counterparts. 
Tip 5: Be proactive.
Create a shortlist.
Once a methodical plan is enacted and the search is underway, I must stress the importance of being active, rather than passive, during a boat search. If one is to identify and locate the perfect boat, countless hours must be spent researching every facet of any given contending vessel by learning its intricacies, faults, and quirks. Only then, may a specific boat model(s) be identified as a search target.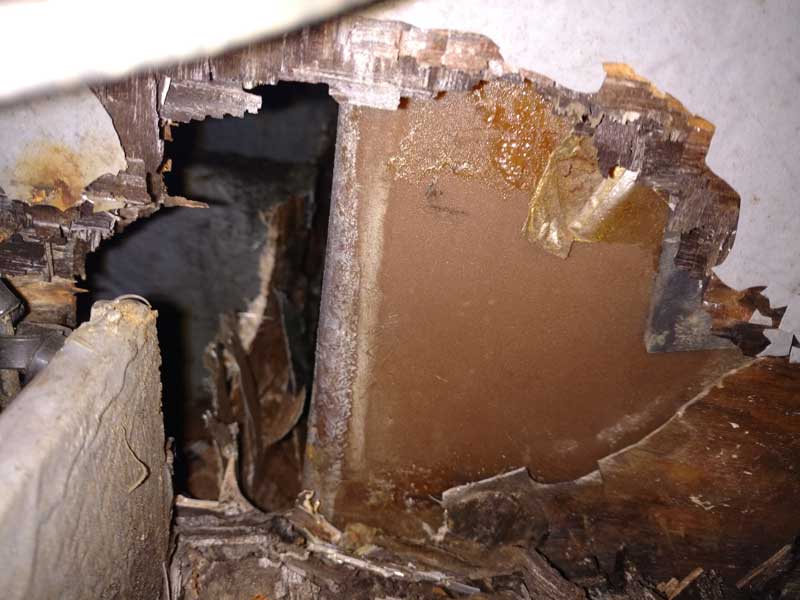 Search away.
Once a short list is created, one must frequently peruse general local online classifieds such as Craigslist, Facebook Marketplace, in addition to boat-specific sites like BoatTrader, Boats.com, and Yachtworld.com. Powerboatlistings.com and Sailboatlistings.com may also be of use to potential buyers (be sure to also check PropTalk's Boats for Sale page).It is only through careful searching and study that one may locate the right boat for the right price. While searching on local sites like Craigslist, expand the search area by including other cities and regions. This may seem like a tedious chore, but it greatly increases the chance of locating a gem.
Come like a thief in the night.
When a potential contending boat is located for sale online, act swiftly like a thief in the night! By this, I mean for the buyer to contact the seller immediately to look at the boat, rather than merely dragging one's proverbial feet by asking a myriad of nonsensical questions. If the boat in question is as good of a bargain as its listing conveys, it will typically sell within mere days in a hot market. While it may take months to locate the right boat, boat buyers must always be in a position to act, or else they may miss out and feel the urge to settle. If a potential suitor happens to be far away, simply explain to the seller the necessity of viewing many additional current photographs before traveling to view the boat. In boat buying, pictures of every nook and cranny are worth a million dollars.
Interrogate the seller.
After calling a seller to set up a showing, buyers should politely interrogate the seller and rigorously evaluate the vessel for sale. By this I implore the buyer to ask to view documents such as receipts for repairs, upgrades, and routine maintenance items, while attempting to read the body language of the owner. Owners who attempt to hide things or pretend to know very little about their vessel cannot be trusted and I would urge the buyer to tread carefully in such a case. A good seller is knowledgeable, attentive, and happy to share information about their vessel, despite their desire to sell.
Thoroughly inspect the structure.
One time while inspecting the bilge area of a Formula 252 SS, I came across excess fiberglass that had been laid across the aft bilge bulkhead and questioned the owner. When asked, the owner retracted his prior statement about the boat being "rock solid" and instead attempted to squelch my growing suspicions by declaring that "he had taken care of all of the rot" by digging out the rotted wood and filling with epoxy and then glassing over the structure. An avid boater, I knew this "repair" to be woefully inadequate and thus my discovery allowed me to withdraw the vessel from consideration. 
By interrogating about the boat as well as questioning the owner, I was able to unearth a catastrophic wound that prevented me from taking ownership of a rotten boat. Two other times, I was not so fortunate to find rotted structural members before purchase—one time leading to a full structural restoration which I swear to never to do again, while the boat ended up being parted out and scrapped. If the buyer in question is not capable of thoroughly inspecting the systems and structure on a potential purchase, then a certified marine surveyor should be hired.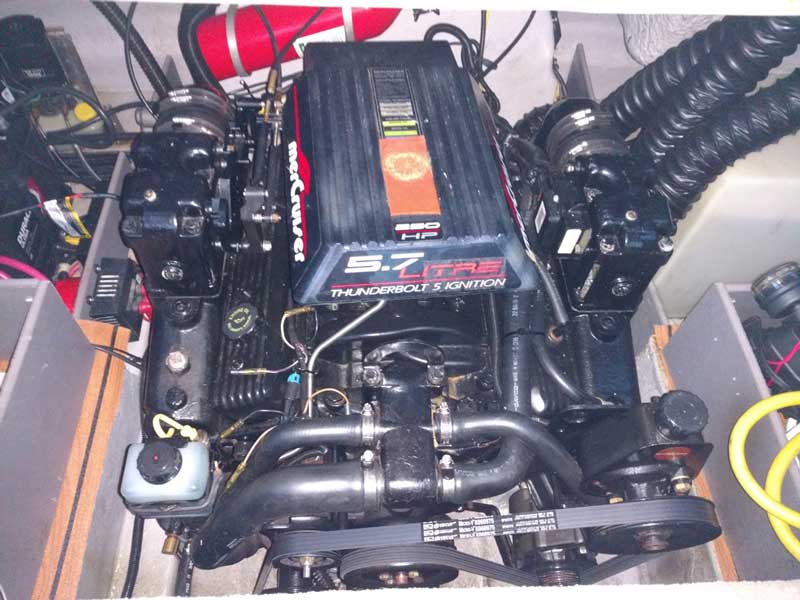 Thoroughly inspect the engine.
Additionally, all electrical and mechanical systems should be assessed by a qualified professional if one is incapable themself. An engine with any sort of "knock" whatsoever may be a deal breaker, as it could indicate looming catastrophic connecting rod failure. Roaring or clacking sounds may be indicative of worn internal engine bearings that are ready to let loose. In a sterndrive, it is recommended to turn the wheel to lock it on both sides at fast idle (about 1200 rpms) in order to listen for any clacking, grinding, or roaring sounds, as well as feel for an increase in vibration, which could potentially indicate problems with the gimbal bearing, U joints, or outdrive gearing. I would also highly recommend doing a basic compression test or a more advanced leak down test on any potential purchase. An engine oil analysis may also be a wise investment depending on the complexity and cost of the vessel in question. 
All in all, while inspecting the engine(s), the major things to be aware of are water mixed with engine oil or gear lube and any adverse and abnormal sounds or vibration. I would highly advise against purchasing a vessel without a proper sea trial which entails putting the engine under load in order to ensure proper operation. 
Be willing to make some compromises.
Being a proactive boat buyer also entails being willing to make modest concessions in a bid to acquire a capable and suitable used vessel. By this I mean that a buyer may have to compromise on things such as the color—so long as it is not repugnant to the individual in question—in order to acquire a vessel in good condition for a good price. Similarly, owners should be willing to tinker with, and outfit, their new vessel with upgraded electronics, canvas, etc. 
At its core, boat shopping is merely about finding a suitable canvas for the master to ornament. This is why a boat with good bones must be selected, and things like operable engines, generators, and a hull that has retained its structural integrity without osmotic blisters, transom rot, stringer rot, deck delamination, etc., are the chief focus of a successful boat search. 
In the used market there is seldom a perfect boat and owners who are proactive and willing to do some upgrades and minor repairs themselves will generally come out ahead of the curve. A boat ought to be a joy, but for many reasons, is instead often a burden. I sincerely hope that each potential buyer reading this will take into consideration what I have shared before embarking on a boat-ownership journey of their own.
Best of luck! 
By Drew Maglio