There are so many great Chesapeake Bay powerboat races coming up so we've compiled this handy list for you - be sure to mark you calendars! There is always a possibility that schedules could change last minute, so be sure to check event websites for any updates before attending.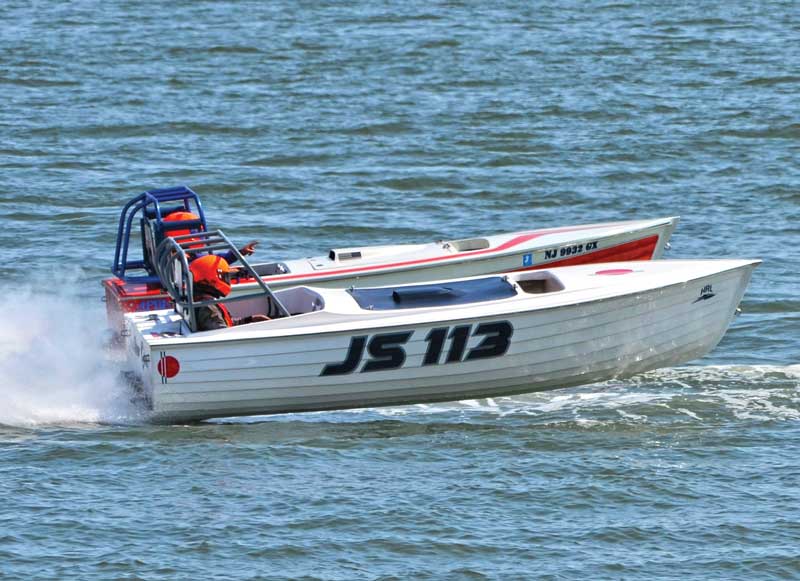 May 13-14: Harford County Spring Nationals Powerboat Races. 12 to 5 p.m. on the Bush River at Flying Point Park in Edgewood, MD. Classes racing: 1 Litre, 1.5 Litre Stock, 2.5 Litre Modified, 2.5 Litre Stock, 5 Litre, Grand National Hydroplane, Grand Prix Hydroplane, Jersey Speed Skiff, National Modified Hydroplane, Sportsman Entry, Sportsman Advance, J Stock Hydro. Kent Narrows Racing Association.
May 20-21: Cambridge Classic Powerboat Regatta. Presented by the Cambridge Power Boat Association, the Hydroplane Racing League, and the Dorchester Chamber of Commerce on Hambrooks Bay off the Choptank River in Cambridge, MD. Racing takes place from 10 a.m. to 5 p.m. both days (weather permitting). About 70 boats are expected in these classes: Grand Prix Hydroplanes, H350 Hydroplanes, 2.5 Liter Hydroplanes, Formula 2500, and Jersey Speed Skiffs. Admission is free with a $5 a day charge for parking. On-land spectator viewing is available at Gerry Boyle Park at Great Marsh. Spectators can also watch the Cambridge Classic from their own boats on the water. The fleet will raft at Rooster Point. A no-wake zone will be established from Howell Point to the Choptank River Bridge. 
July 22-23: Thunder On the Choptank. At Gerry Boyle Park at Great Marsh in Cambridge, MD. Hosted by Kent Narrows Racing Association.
August 18-20: Ocean City Grand Prix. Presented by the Offshore Powerboat Association in Ocean City, MD. 
September 23-24: Hampton Cup Regatta. Racing takes place in Mill Creek from the bridge at the end of Mercury Boulevard to Fort Monroe in Hampton, VA. There is also a car show and even a children's area. 
Upcoming races for the Cocktail Class Wooden Boat Racing Association (CCWBRA) include: SKUAS on the Lehigh June 3, the Camp David Cup June 17 on the Sassafras River, the Commodore's Cup July 22 at Maryland Yacht Club, Nationals August 19 at Rock Hall Yacht Club, the Tennessee Cup September 9, Kent Island Regatta September 16 at Kent Island Yacht Club, and Oktoberfest October 14 at Great Oak Landing in Chestertown. 
The tentative Smith Island Crab Skiff Association race schedule is as follows: June 3 at the Crisfield American Legion, June 24 at Kent Island Yacht Club, July 15 at Tall Timbers Marina, August 5 in Cape Charles, August 26 in Oxford, and September 2 in Crisfield for the National Hard Crab Derby. 
The Southern Maryland Boat Club (SMBC) will host two exhibition-only events this year: the SMBC Rumble on the River June 10-11 in Piney Point, MD, and the SMBC Bash on the Bay July 29-30 in Leonardtown, MD. Vintage race boat enthusiasts are invited to come and spectate these non-competition events. During the lunch hour both weekends of racing, boats and drivers will be accessible for guests to meet, take pictures with, and see the boats up close and personal.