"Chesapeake Bay-Built Boats" is this year's theme for the 34th Annual Antique and Classic Boat Festival, June 17-19 in St. Michaels, MD. Once again, the festival will offer the popular Arts at Navy Point, nautical flea market, seminars, Field of Dreams, and boat rides!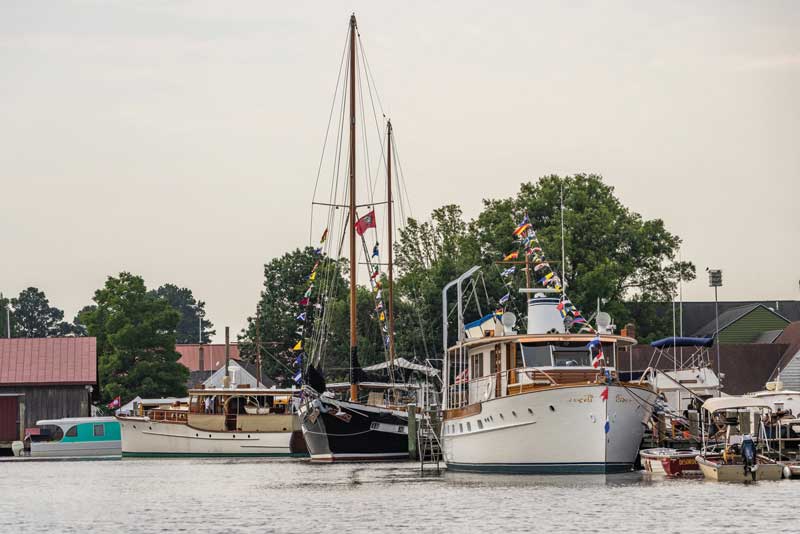 Maybe you've been thinking about getting into boating, too. Or perhaps you grew up boating on our local waterways with parents or grandparents in classic boats that bring back great memories. Or you might just want a great outdoor event to enjoy on a summer weekend this June. The good news is that there's something for everyone at this Antique and Classic Boat Society (ACBS) Antique and Classic Boat Festival.
Over 100 boats are expected at the 2022 event, which is also the Chesapeake Bay Chapter's 34th year hosting this show on the grounds of the Chesapeake Bay Maritime Museum (CBMM) in St. Michaels, MD. From yachts to runabouts—including skiffs, utilities, workboats, boats unique to the Chesapeake Bay, racers, and hydroplanes—you'll enjoy seeing the craftsmanship, speaking with owners, and learning their history. 
This June17-19 event will likely be the largest Antique and Classic event this year on the East Coast. 
If you grew up around classics, many of the boat brands you admired back in the day are expected to be on display across the CBMM's 17 acres. Look for Chris-Craft, Lyman, Larson, Gar Wood, Donzi, Trumpy, Dodge, Glastron, Elco, Nova, Bender, Century, Glasspar, MirroCraft, Shepard, Aristo Craft, and locally built work boats to name a few.
And if achieving a piano finish on a classic wooden boat restoration is not your thing, there's more good news. Many fiberglass and metal boats now qualify as classics if they were built pre-1997, so their owners regularly display at this event as well.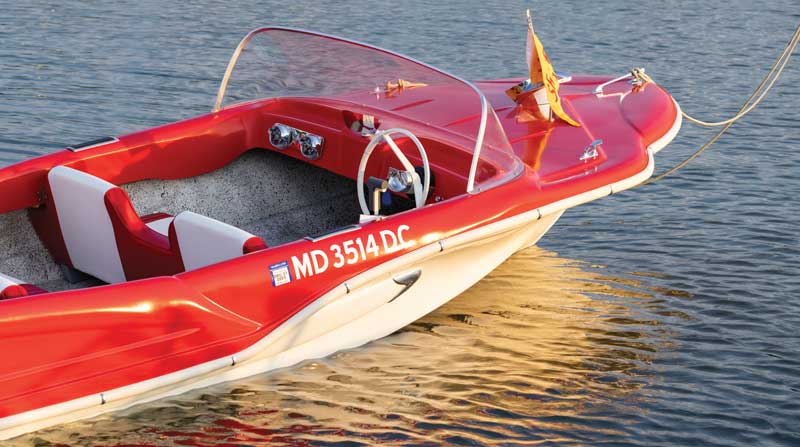 What to See and Do:
Special Attraction
A very special, fully restored Chris-Craft Cobra will be at this year's show—one of just 51 built during 1955 in a very limited production run. Yes, it's the one with the signature gold tailfin, which makes it quite the showstopper. The Cobra's lines are so captivating that they are still impressive today. 
Take a Ride in a Classic Boat
Free boat rides will be available on Saturday and Sunday (June 18 and 19). Choices typically range from a ride in a classic boat to a thrilling spin in a real racer (like a Jersey speed skiff)! There's also a special two-and-a-half-hour cruise at 1:30 p.m. on Friday only (June 17). Get here early to reserve your seat, since requests for boat rides fill up fast last year. 
* Weather permitting and subject to boat availability; lifejackets (PFDs) provided.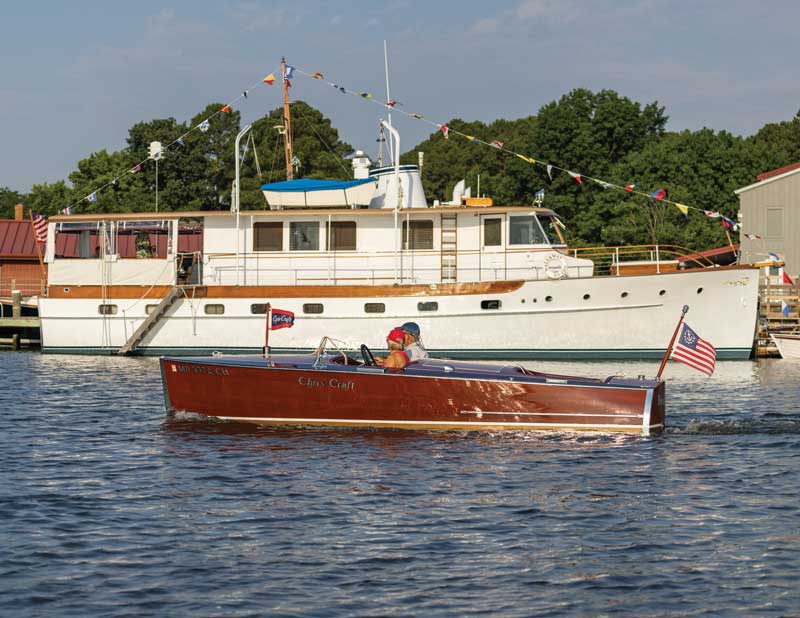 Boats for Sale (Field of Dreams)
The unexpected surge in boating has resulted in long waits and back-orders for new boats that still haven't been filled. If you're eager to get out on the water, perhaps it's time to consider a used classic boat. You'll find a great selection in size, style, and vintage boats for sale and on display in the festival's Field of Dreams. Maybe you'll find your dream boat here, apply some TLC, and then decide to display it at next year's show!
Seminars
Once again, Jeff Beard has organized an amazing group of speakers who will conduct 50-minute seminars on Friday and Saturday. 
Friday, June 17 Seminars:
11 a.m. "Chesapeake Coastal Cooking: 400 Years of Bay Area Cuisine" Special talk by Tangie Holifield, culinary historian and author
12 p.m. "Sea Chanteys and Songs of the Chesapeake – Musical Muses of the Bay" With Jeff Holland, retired riverkeeper and founder of Them Old Eastport Oyster Boys
1 p.m. "1955 Sinking of Bay Schooner Levin Marvel Changed American Boating" With Kathy Smith, maritime reporter/photographer and Marvel sailor Bill Verge
2 p.m. "Bay Area One Designs: Chesapeake 20, Comet, Flying Scot, Penguin, Mobjack" Presentation by Pete Lesher, chief curator Chesapeake Bay Maritime Museum
3 p.m. "Introduction to Classic Bay Area Production Boats: Dodge, Trojan, Glasspar, Dorsett, and more"  With Jeff Beard, Classic Boating contributing author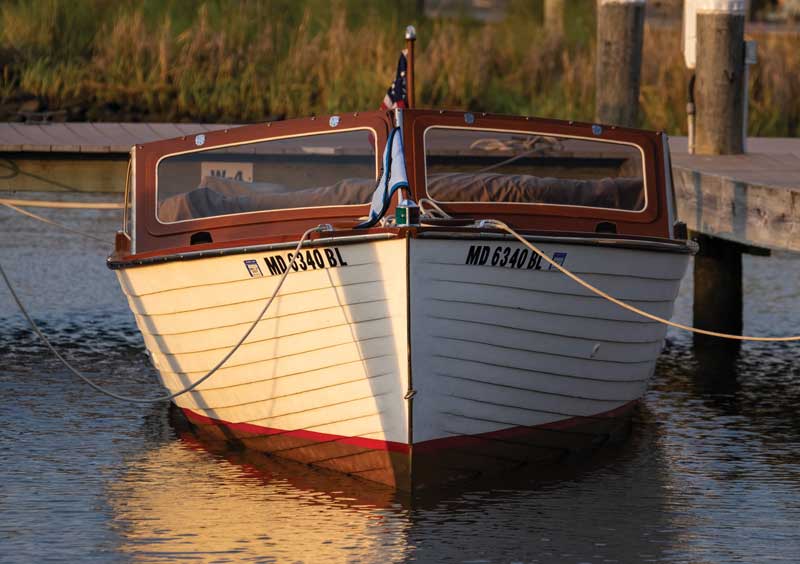 Saturday, June 18 Seminars:
11 a.m. "Cruis-Along, L'il Mariner & Historic American Ship Drawings—the Rich Legacy of Eric Steinlein" Presentation by Mark Steinlein, Chesapeake tugboat captain
12 p.m. "Owens Yacht Company from 1926 to 1974—Family Cruisers and Runabouts" With Mitch Owens, son of naval architect Norman Owens
1 p.m. "Making Waves—Celebrating 100 Years of Chris-Craft Building Boats" Special presentation by Geoffrey Reynolds, book author and historian from Holland, MI
2 p.m. "Wartime Gliders to Peacetime Runabouts: The Story of Whirlwind Boats" Presentation by Howard P. Johnson, book author and museum curator
3 p.m. Panel Discussion: "Bay-Built Boat Designers and Builders" Hosted by Rob Smith, with invited panelists Ron Cutts, Joe Reid, Phil Jones, Sandy Thompson, plus special guests of the Chesapeake Bay Maritime Museum
Seminars are free to all Chesapeake Bay Maritime Museum members, Antique and Classic Boat Festival participants, and visitors who have paid admission to the museum grounds. Social distancing rules will be in effect for the seminars. For more information, contact Classic Boat Festival seminars chair, Jeff Beard at (202) 651-0671. 
For Young Boaters
The Sea Scouts is a program of the Boy Scouts of America for young men and women 14-20 years of age. They'll demonstrate boating skills and accomplishments. 
Hagerty Youth Judging invites aspiring teen boaters to judge several classic boats on Saturday, June 18 for a special award given to a boat owner during Sunday's ceremony.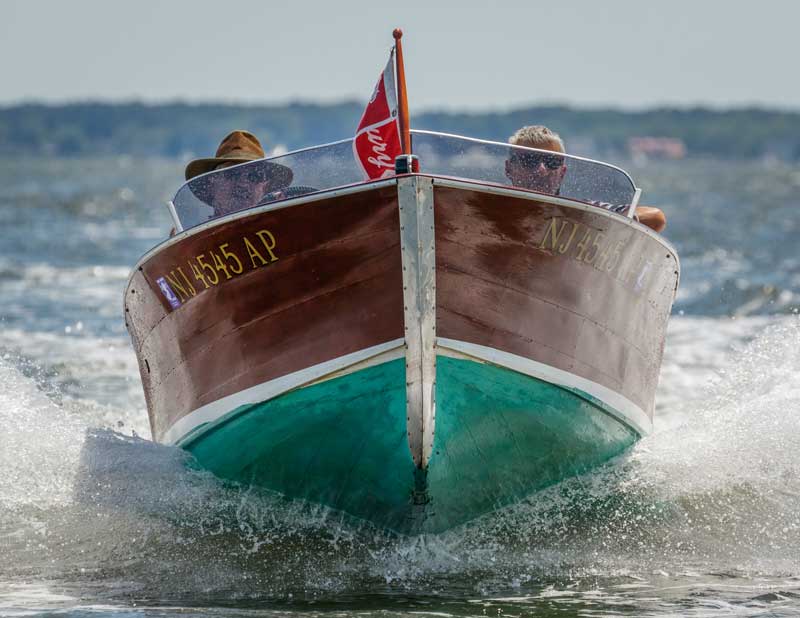 Maritime-Themed Artists and Vendors
The Arts at Navy Point is a show in itself within this Classic Boat Festival. It showcases the skills and talents of vendors, each related in some way to boats, the water, or its surroundings. 
They have regional and national reputations for their work and in the past have come here from seven states. Many are juried fine artists and artisans, including painters, sculptors, photographers, jewelers, and model makers. 
You'll also find antiques, clothing and home furnishings, boat catalogs, boat builders, boat restorers, rope vendors, and hard-to-find parts. For instance, Big Ship Salvage offers Nautical antique ship lights and décor, including brass and copper lights, ship wheels, anchors, binnacles, telegraphs, and more.
---
The Classic Boat Festival is free after paying the regular-priced museum admission. For more information, visit chesapeakebavacbs.org or reach out to: [email protected] or (240) 672-4817.
The Antique and Classic Boat Society, Chesapeake Bay Chapter and the Chesapeake Bay Maritime Museum are committed to producing a festival that ensures the health and safety of all in attendance. All visitors, vendors, and boat owners will be required to comply with the current Covid requirements during this festival.
By Chris "Seabuddy" Brown