Temperature and competition were hot at the Covid-rescheduled 10th anniversary Cocktail Class Wooden Boat Racing Association (CCWBRA) National Championships at Rock Hall Yacht Club Saturday, August 21. Fortunately, the weather wasn't unbearable and the calm wind conditions made for fast Cocktail Class races.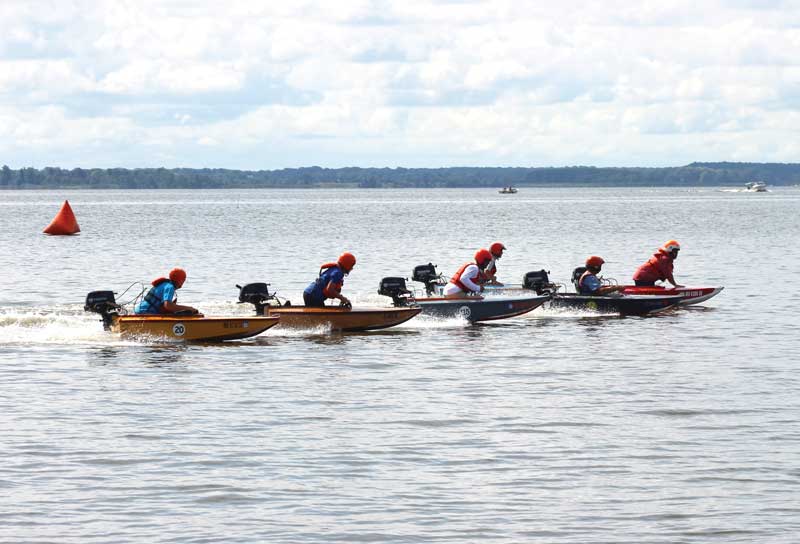 At the end of the day, National champions were crowned in 10 classes.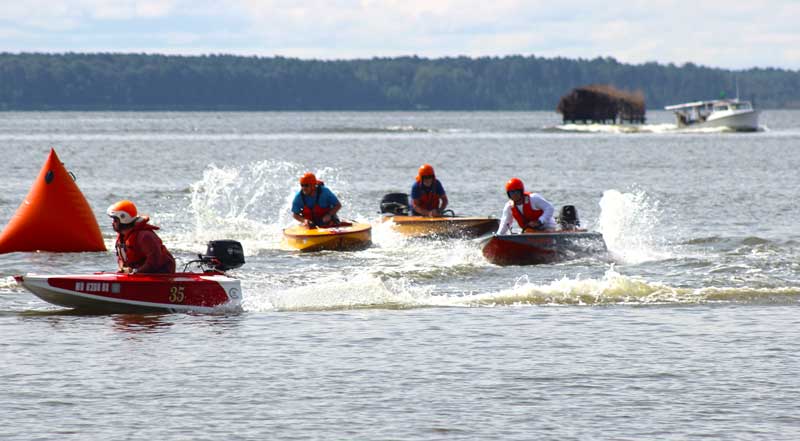 For the first time, there were six Tohatsu four-stroke runners. That engine class has been in development for several years and has arrived at a standard configuration with the addition this year of an enlarged anti-ventilation plate to enhance cornering. After the championship runs, the Tohatsu owners made the boats available for additional heats with drivers interested in the Tohatsu motors. Proponents are confident of future growth of this class.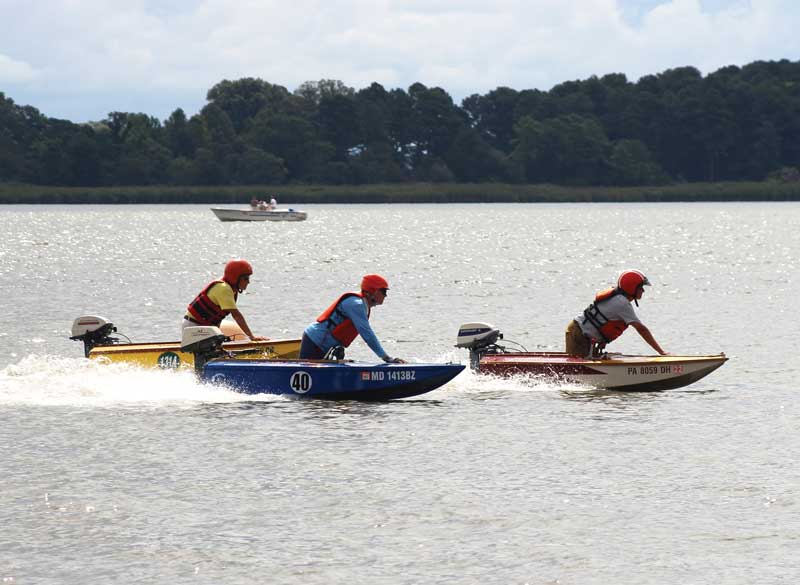 After the Tohatsus, the traditional divisions ran. The Early Classics division runs OMC (Johnson and Evinrude) two-stroke 6-hp motors, model years 1975 and earlier. The Late Classics includes 1976 to 1979 OMC 6-hp motors, and the Post '79 division is all OMC 6-hp motors later than 1979. Classes in each 6-hp division are women's, men's, and heavyweights (over 200 pounds). The 8-hp division, significantly the fastest and most exciting, allows 8-hp motors from OMC and other manufacturers with driver and ballast minimum of 200 pounds. In the 2021 Nationals, as in prior years, there were engine and driver changes, so most boats and a number of drivers ran in more than one class.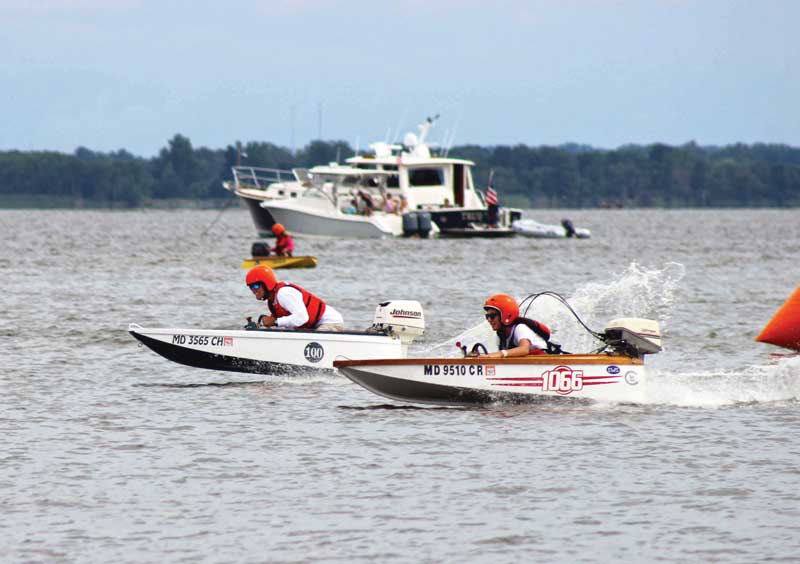 Nationals are the high point of the CCWBRA season, but most would argue that the other regattas are as much fun. The 2021 Chesapeake season kicked off with the Camp David Cup in June: the Northern Bay Camp David (in Kennedyville, MD) not the President's retreat. Then the Commodore's Cup was contested at Maryland Yacht Club in July. On the Bay, Kent Island Yacht Club hosted a regatta September 19, and coming up in Rock Hall is Oktoberfest: October 16. September 19 was also the date of the Tennessee Cup, held at the beautiful Pickwick Landing State Park in Counce, TN.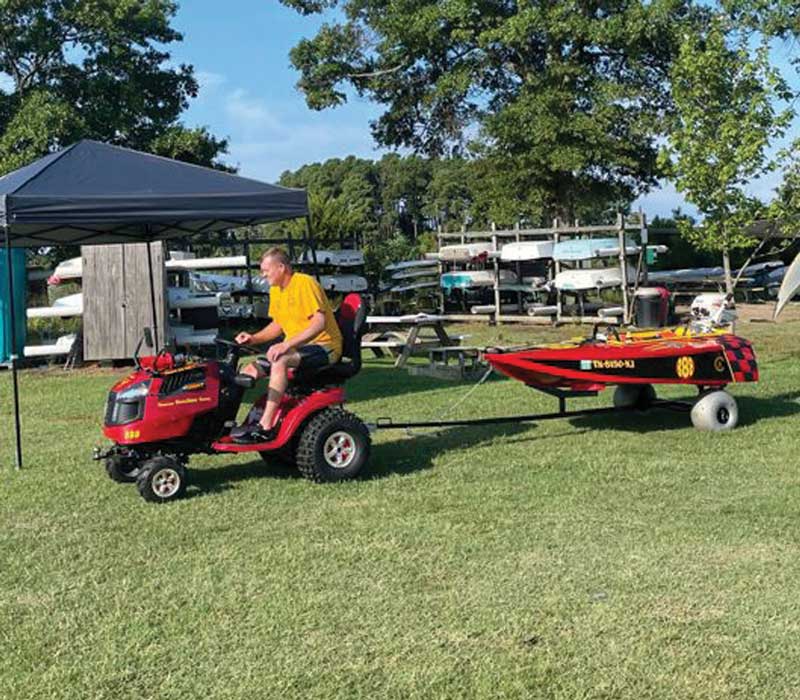 Spectators and those wishing to see what this racing group is all about are always welcome. Learn more on the CCWBRA website.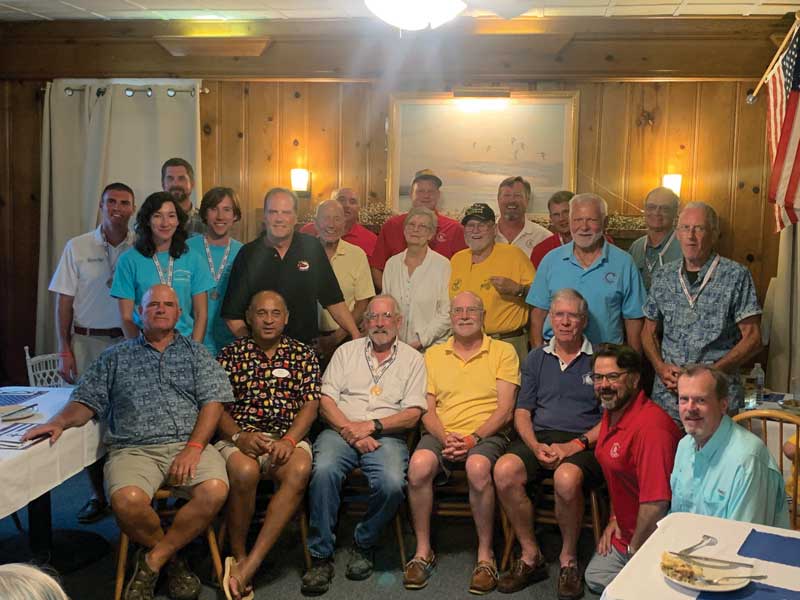 Many thanks to all the folks at the Rock Hall Yacht Club for the hospitality and the fabulous 10-year anniversary dinner celebration. We also want to thank everyone who volunteered throughout the day, from those keeping score to our safety boat crew led by Lee Urbani.